Skin Care in Alberta
Dr. Hasell offers several popular non-surgical procedures for your skin, including:
Botox
Botox is an FDA approved treatment which is injected to relax the muscles which cause moderate to severe frown lines between the brows. After the injections, you will notice improvement in these frown lines within days and the results can last up to 4 months.
ZO Skin Health
Under the guidance of Dr. Zein Obagi, ZO Skin Health, Inc. has developed a wide spectrum of therapeutic treatment protocols and daily skincare solutions that create and maintain healthy skin. Based on the latest advances in skin therapy technologies - unique delivery systems, bio-engineered complexes, and exclusive formulations - these products and protocols help physicians provide continuous skin health for all skin types, genders, and ages.
Restylane
Restylane is filler injected beneath the skin. It is made of hyaluronic acid, which means it is free of animal proteins and does not carry the risk of allergic reactions. The filler plumps up the skin, improving facial wrinkles, especially around the mouth.
Perlane
Perlane is an injectable filler similar to Restylane, introduced by the manufacturers of Restylane. Perlane also uses hyaluronic acid to improve wrinkles and create a full, healthy look.
Juvederm
Juvederm is also a hyaluronic acid-based dermal filler. This smooth gel helps add volume and hydration to your face. This injectable process takes about on 15 minutes to complete.
Chemical Peel.
A chemical peel involves a professional practitioner applying a chemical solution to improve and smooth the texture of facial skin by removing damaged outer layers. Chemical peels can help with blemishes, wrinkles and uneven skin pigmentation, as well as with removing pre-cancerous lesions.
Laser hair reduction:
Laser hair removal removes the hair follicles using laser heat energy, resulting in lasting hair removal after a series of treatments.
Latisse:
LATISSE® is a prescription treatment for hypotrichosis (inadequate or not enough lashes) to grow eyelashes longer, fuller, darker.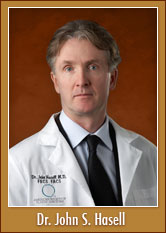 Royal Bank Building, Suite 301, 410 7th Street, S., Lethbridge, AB, 403.328.1300